Buying a house is equal parts exciting and stressful—no matter how many times you've done it. As a buyer, the best way to ensure a smooth and stress-free buying process is to stay informed. Researching everything you need to know about homes for sale in Palm Beach Gardens, FL, will ensure that you're a prepared buyer, ready to tackle the entire process.

Below are the most important steps to research when purchasing a home for sale in Palm Beach Gardens, or in any of Florida's hot real estate markets near Palm Beach.
1. Be aware of your credit score
Your credit score is a crucial factor when it comes to getting approved for a loan. If you're planning to get a conventional mortgage, you'll need a score of at least 620—but to qualify for the lowest possible interest rates, you'll need a score in the 700s. While homebuyers in Palm Beach Gardens can get a loan in spite of a low credit score, they'll pay higher interest rates and extra fees like private mortgage insurance.

If you currently have a low credit score, you can put off the home-buying journey for a few months while you work to strengthen it. Pay all your bills on time, try to reduce the amount of revolving credit you are using, and avoid taking out any new loans or credit cards to boost your score and increase your loan options.
2. Save for closing costs and a down payment
If this is your first home, you won't have the advantage of putting equity from your previous home into closing costs or a down payment, thus, you'll need to secure another form of financing. Palm Beach Gardens real estate agents suggest their clients put down at least 20% on their homes to avoid extra fees and to increase their offer's likelihood of success. In addition to your down payment, you will need to save for closing costs, which can range anywhere from 3% to 6% of the total cost of the home. If you don't have enough savings to cover your down payment and closing costs, you can consider taking out a short-term loan, borrowing from your 401(k), or selling some assets to obtain the money you need.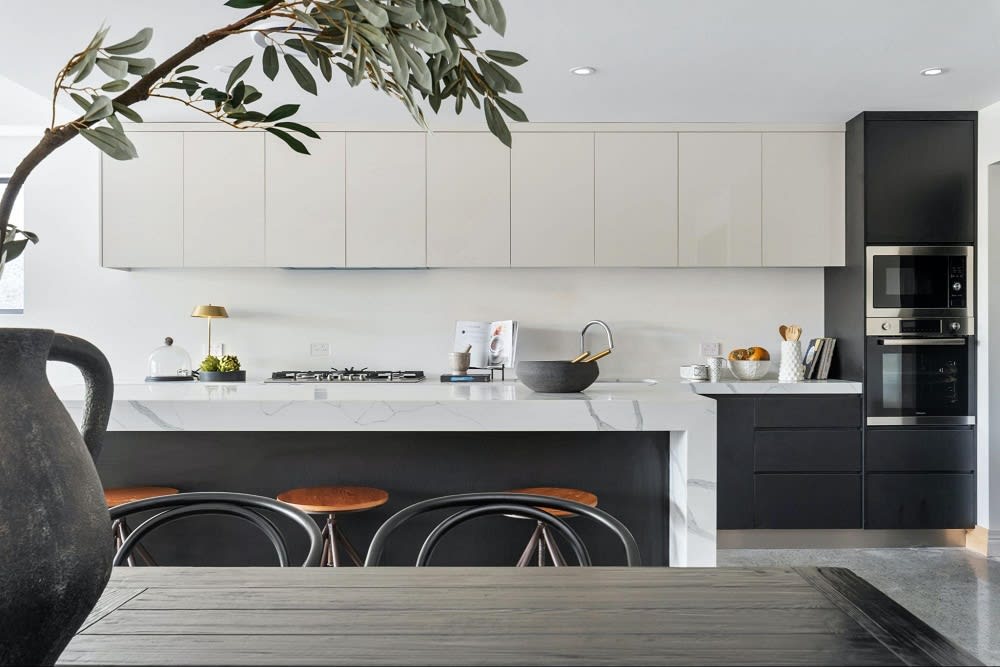 3. Decide how much you can afford
Don't rely on your mortgage lender to tell you what you can afford when you start looking at homes for sale in Palm Beach Gardens. A lender will take into account your salary, credit score, and debt-to-income ratio, but will not do an in-depth analysis of your budget. To understand what you can actually afford, sit down and write out a detailed budget that includes all of your monthly expenses as well as how much you want to continue putting into savings. Keep in mind that, if this is your first home, you will have extra costs like maintenance, homeowners insurance, possible HOA dues, and utilities. You will also need to pay both the principal and interest on your loan, as well property taxes. Setting a comprehensive budget prior to your home search will reduce frustration and ensure you don't get in over your head by purchasing a house you can't really afford.
4. Choose an experienced Palm Beach Gardens real estate agent
The agent you choose will have a big impact on your home-buying journey. Be sure to choose an agent who has experience in the local market, a professional team backing them up, and who you connect with on a personal level. Remember, your Palm Beach Gardens real estate agent will be with you every step of the way from looking at properties to arranging showings to making a strong offer, so choosing the right agent is crucial.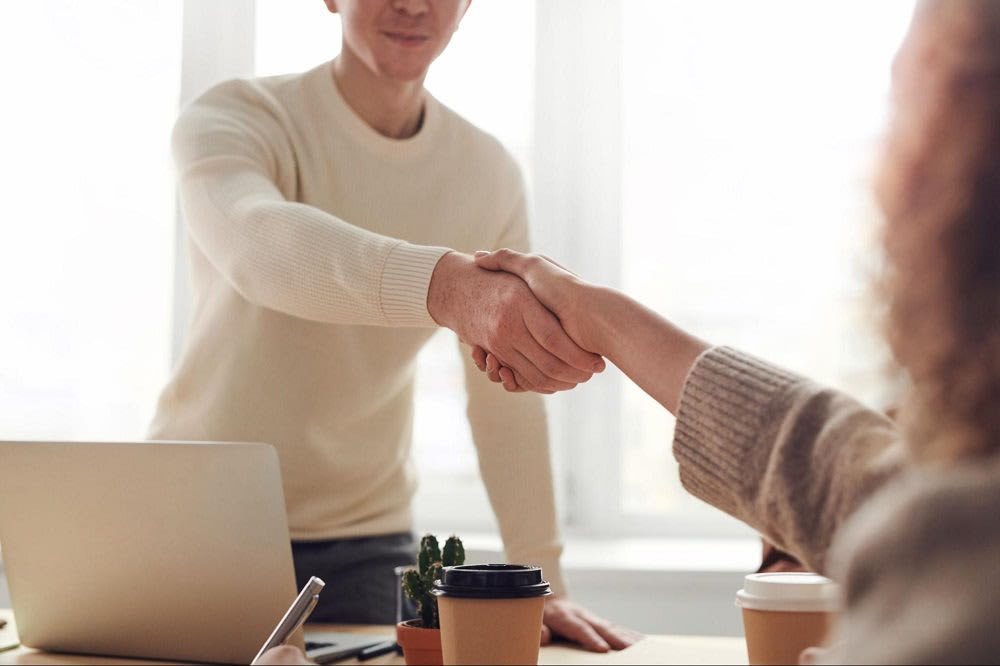 5. Choose a lender
Before you begin viewing homes for sale in Palm Beach Gardens, you need to get pre-approved for a loan. When you get pre-approved for a loan, you receive a letter of pre-approval, which you can take with you to showings. This tells sellers you are a good-faith buyer and have secured your funding. To find a good lender, ask your real estate agent to make recommendations and choose one that has both top-notch customer service and the best loan programs for your needs. Keep an eye on any extra fees that a lender charges, as this can increase the total cost of your loan by a significant measure.
6. Choose a home
The home hunt may take days, weeks, or even months depending on your needs and the amount of inventory in your price range. Don't rush the process and make sure you communicate with your agent about your specific needs and wants in a home so they can streamline the process as much as possible. Once you find a home that meets your needs, be prepared to make a quick offer because homes for sale in Palm Beach Gardens can often sell in a matter of weeks.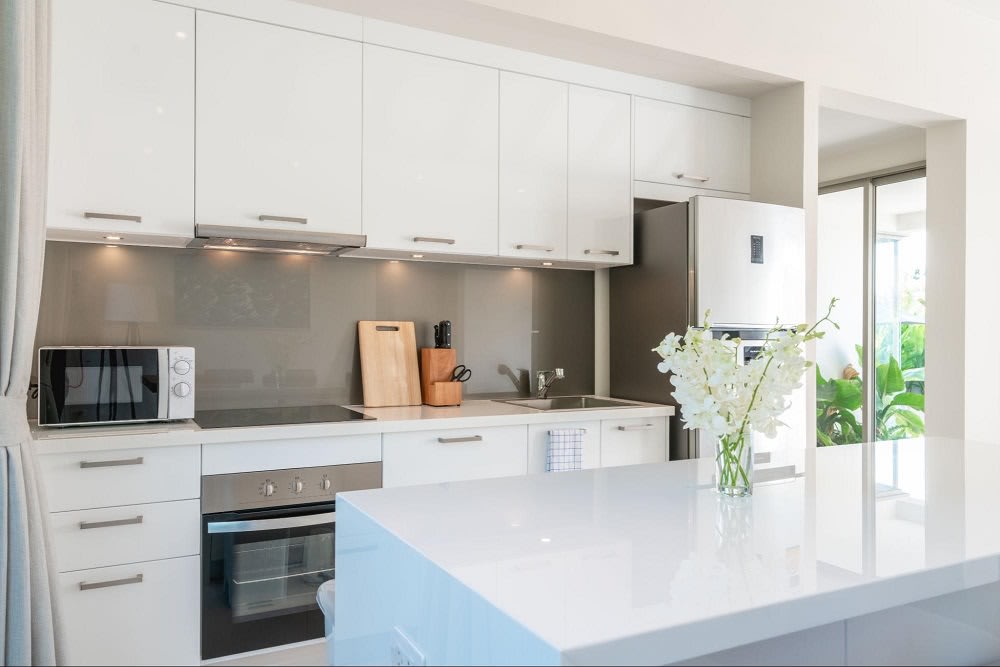 7. Make a strong offer
Once you find the home you want, talk with your Palm Beach Gardens real estate agent about crafting a strong offer. Depending on the market and the home itself, your agent will let you know if you need to offer at or above the listing price, if you should drop common contingencies, or how to otherwise craft your offer to increase its chances of being accepted.
8. Final details
Once your offer has been accepted, you will need to get a home inspection to make sure there are no functional problems with the home itself. Be sure to have it appraised to ensure it's worth what you've offered, and then get legally prepared for the closing process.
Shopping homes for sale in Palm Beach Gardens?
Your Palm Beach Gardens real estate agent should be with you every step of the way, helping you research the market, answer questions, and avoid pitfalls. If you're ready to begin your Palm Beach Gardens home search, reach out to trusted Palm Beach Gardens real estate agent Andy Richards for expert assistance, negotiation, and customer service.