Owning a home on the ocean is a luxury like no other. There's nothing like the feeling of being on vacation every day with the beach just steps away from your front door! As you prepare to buy your first oceanfront property, there are several things you'll want to take into consideration. Make sure you're fully informed by considering the following tips.
1. Prioritize the property over the structure
While it may sound a little counterintuitive, when looking at oceanfront property, you should make sure that you love the property just as much as, if not more than, the actual house. Of course, you'll want to find a great home that you fall in love with, but physical structures can always be updated. Exteriors can be painted, doors can be replaced, and kitchens can be renovated. When it comes to location, what you see is what you get.

In some cases, the location might be excellent, or perhaps the view may not be what you envisioned, or the beach is difficult to access. When you're touring a potential oceanfront home, take some time to walk the property and ask your real estate agent any and all questions that come to mind. You'll be responsible for the property's upkeep, so you'll want to understand everything an oceanfront home needs to run smoothly and look great for the long term.

Additionally, for your own peace of mind, you want to make sure that this is a home where you'll feel comfortable. Does the home face a public beach that's popular with tourists? Is it in a particularly rocky location that will make swimming difficult? As you prepare to purchase a home on the ocean, ask as many questions as you need to ensure that the home's location is just as great as the home itself.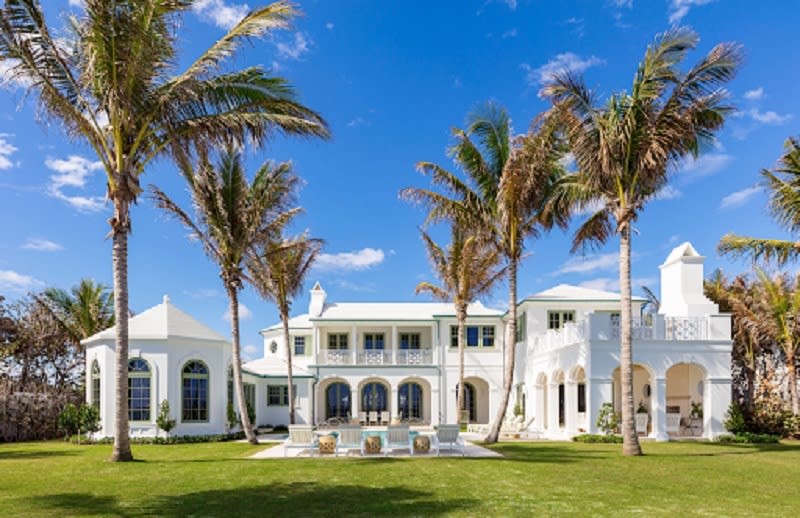 2. Work with an experienced agent
Buying a home is always an intense process, but when you add an oceanfront property to the mix, it becomes additionally complicated with a few extra factors to consider. For this reason, be sure to work with an agent who has experience with these property types. Scope out agency websites to see what types of properties they've sold in the past, and don't be shy about asking an agent to share more about their relevant experience.

Ideally, you'll want to work with a real estate agent who's familiar with the ins and outs of oceanfront homes in your desired area. Agents like those at The Richards Group/ NV Realty Group who focus on waterfront areas, will have years of expertise to lend you during this process. Communicate your preferences to your agent, and they will use their knowledge to find a home that's the perfect fit for your needs.
3. Do weather-related research
Oceanfront homes are going to experience a bit more wear and tear than the average suburban dwelling. You can expect to be battered by rain and wind during rough seasons, and as a result, you may need to touch up the paint and other exterior fixtures regularly. It can be a little stressful to read about all the weather your oceanfront home will experience, but it's necessary — you'll want to be prepared for anything before diving into beach living.

Do plenty of research on the weather that your area experiences each year. This could mean searching for information online, speaking with your real estate agent, or posing questions to the locals. Ask around to determine if thunderstorms and hurricanes are common and what steps current residents take to protect themselves. Typically, hurricane season in the Atlantic ocean occurs between June and November, which is a good chunk of the year. Most oceanfront homeowners will invest in storm shutters to avoid hurricane damage and stainless steel locks to prevent corrosion caused by the salty air.

Many oceanfront homes also come with stunning glass doors and tall windows. While these fixtures make it easy to enjoy the fantastic views, they can also be a concern during hurricane season. Doors and windows should use high-impact glass, a much stronger material to prevent breaking or shattering, and adhesive window film can also be applied for protection. Sliding glass doors should be situated on a weathered track, which compresses tightly to prevent any leaks during heavy rain. All glass doors, windows, and hurricane shutters will need to meet Florida's High-Velocity Hurricane Zone (HVHZ) testing standards, so make sure to talk this over with a knowledgeable real estate or other trusted professional to make sure everything is up to code when searching for your oceanfront home.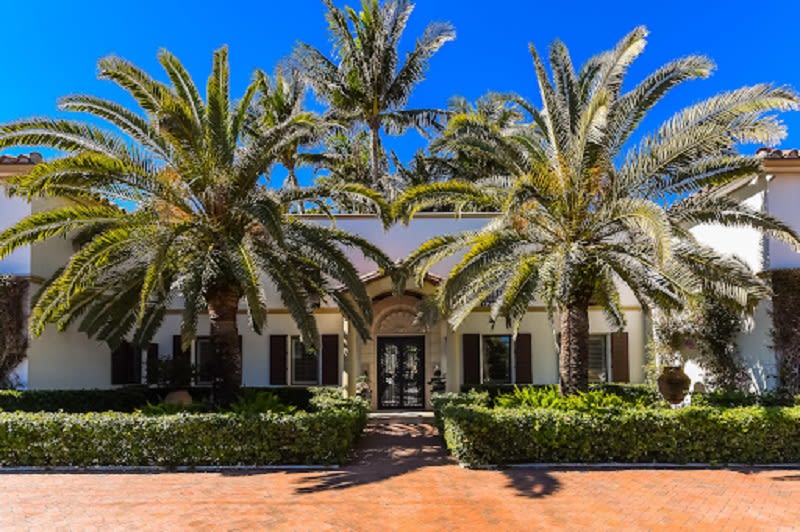 4. Research home insurance
Insurance on your oceanfront home will likely look a bit different than what you're used to, and you'll want to look into your options and various requirements as soon as possible. Expect the homeowner's insurance on an oceanfront property to cost several times what your current home's insurance costs. Insurance prices will particularly be high in Florida, where waterfront homeowners must purchase three different policies: a flood policy, a wind policy, and a general hazard policy. Typically, these do not all come from the same insurer, which can require some running around on your part; that's why it's so important to start thinking about this when you're in the early stages of home buying.

Hurricanes and floods are unfortunately far too common along the eastern United States seaboard and seem to be increasing in severity each year. Insurance costs rose rapidly in the early 21st century as hurricane conditions worsened, and they've remained high ever since. Make sure to factor flood insurance into your budget, especially if your new home is located in a high-risk area. While it can be pricey, the damaging effects of a flood are likely to be far more costly. Protect yourself and your oceanfront property by looking into insurance as soon as possible.
5. Plan to perform regular maintenance
While, of course, any home requires maintenance, an oceanfront property will require more than the typical lawn mowing and leaf raking you might be used to. There are sure to be many beautiful and sunny days at your new beach property, but you should also expect to face heavy rainstorms, strong hurricane-level winds, and humidity. Over time, moisture can take its toll on property, so you'll want to perform regular maintenance on your new oceanfront home to keep it looking pristine for years to come!

To protect your home indoors, invest in a good dehumidifier to keep the humidity levels between 30 and 60 percent. If any furniture or surfaces become damp, dry them off within 24 hours to prevent mold. If you're planning to rent out your oceanfront property for any portion of the year, it's not a bad idea to request that renters keep an eye out for any condensation or dampness on the surface. If you leave the property vacant for any stretch of time, have a trusted friend or even a cleaning service stop by. The last thing you want is for the home to sit empty and fall prey to the intense humidity in the salt air.

Keep your home protected from intense weather conditions by installing gutters and downspouts of the proper size. You'll want them to be substantial enough to handle the amount of water coming off the roof, so consult with any construction or home improvement professionals to make sure your home is properly equipped. If water isn't flowing freely from the roof, this can lead to issues with leaking in the future.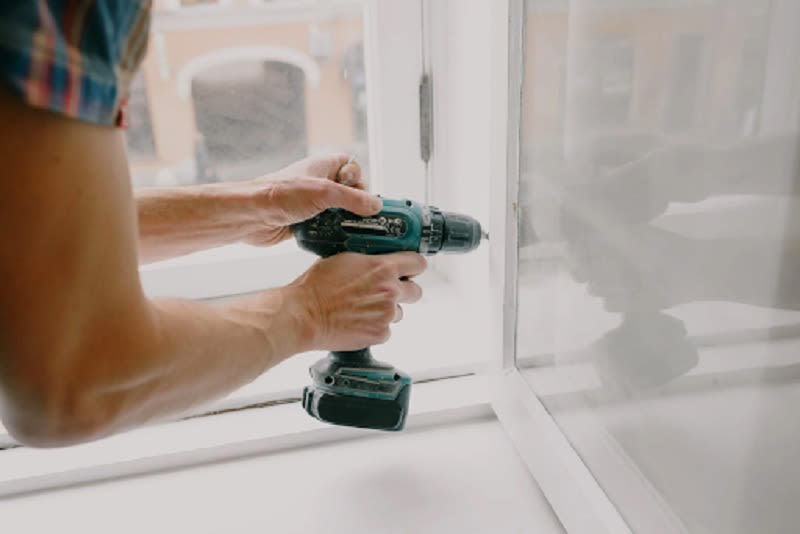 6. Scope out the local utilities
Depending on the location of your new oceanfront property, you may be in for a surprise regarding available utilities. If you're used to the comforts of suburban living, where electricity, cable, and internet are all givens, you may be surprised to find that they're not always readily available services out by the ocean.

If your oceanfront home is located in a bustling and highly-developed area, this shouldn't be much of a concern; however, be aware that with frequent summer storms and hurricane winds, the power and internet can easily be knocked out, and it can take longer to get these services up and running again. If you're going to be living in a more remote stretch along the beach, it might be harder or more expensive to find the utilities you're accustomed to. This is definitely important to look into before purchasing your oceanfront home.

If you're looking for oceanfront property in Palm Beach Gardens, contact knowledgeable and experienced real estate agent Andy Richards at the Richards Group/NV Realty Group today. He will be happy to help you search for beach homes in Palm Beach Gardens to find the new home of your dreams.